In the context of the International Museum Day 2023, an exhibition on Stamps of Mauritius, organised by the Mauritius Museums Council in collaboration with the Dodo Philatelic Society kicked-off, on 26 May 2023 at the Gallery of the Natural History Museum, in Port Louis. The Exhibition is opened to the public for visits till 15 July 2023.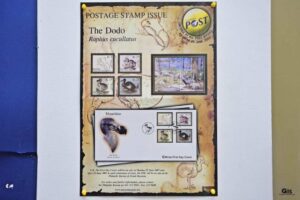 International Museum Day is celebrated annually on 18 May to promote museums as an important means of cultural exchange, enrichment of cultures and development of mutual understanding, cooperation and peace among peoples.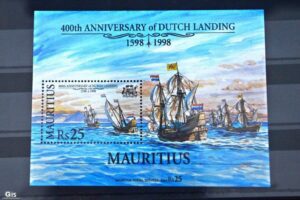 The focus for this year is Museums, Sustainability and Wellbeing.
Present at the event, the Chairman of the Mauritius Museums Board, Mr Somduth Dulthumun and the Director of the Natural History Museum, Mr V Rupear, dwelt on the key role of museums in contributing to heritage preservation and stressed on the importance of observing International Museum Day to raising awareness among the population on cultural artefacts.
Speaking on behalf of the Minister of Arts and Cultural Heritage, the Principal Culture Officer of the Ministry, Mrs Mariella Anabelle Arekion, highlighted that museums can contribute to achieving the Sustainable Development Goals adding that they have become innovative by incorporating new technologies. Hence, the need to inform and engage the civil society on their importance, she stated.
She further pointed out that the Ministry is working in collaboration with the Mauritius Film Development Corporation to produce teasers for museums with a view to sensitising the public on preserving the cultural heritage of the country.