Providing a house to needy citizens is one of Government's priority and it will do its utmost to attain its objective and ensure the welfare of the population.
The Prime Minister, Mr Pravind Kumar Jugnauth, made this statement, during the laying of foundation stone ceremony for the construction of some 200 housing units by the New Social Living Development Ltd (NSLD), in Camp Levieux at Rose Hill.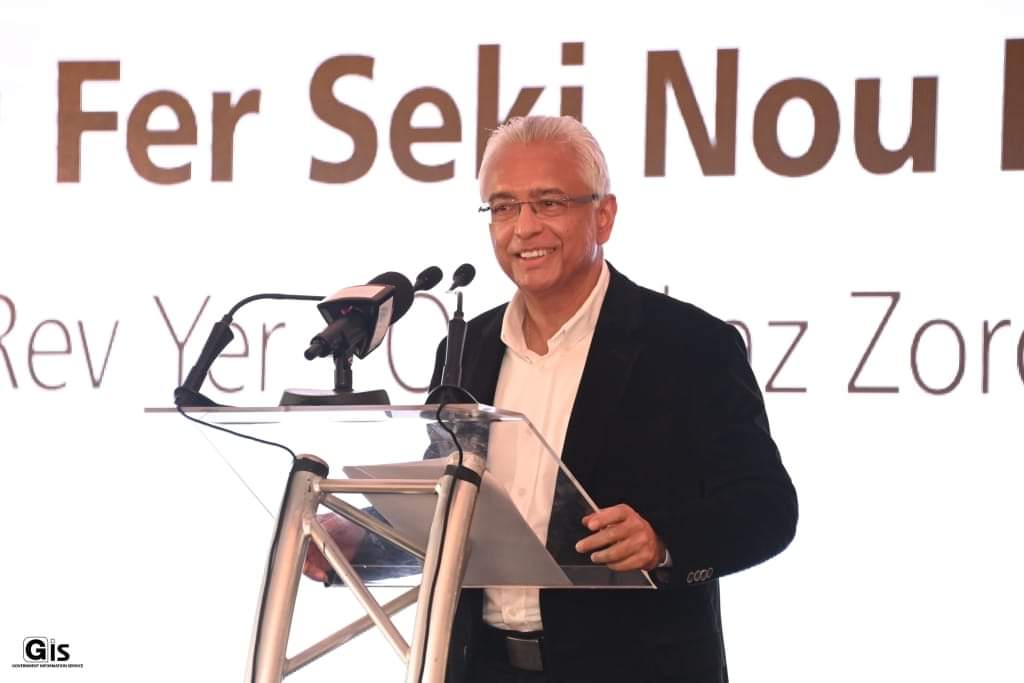 The Deputy-Prime Minister (DPM), Minister of Housing and Land Use Planning, Minister of Tourism, Mr Louis Steven Obeegadoo; the Vice-Prime Minister, Minister of Education, Tertiary Education, Science and Technology, Mrs Leela Devi Dookun-Luchoomun; Ministers and Members of Parliament, including the Minister of Social Integration, Social Security and National Solidarity, Mrs Fazila Jeewa-Daureeawoo, the Parliamentary Private Secretary, Mrs Sandra Mayotte, and Mr Ivan Collendavelloo; representatives of the NSLD; as well as other eminent personalities were also present on this occasion.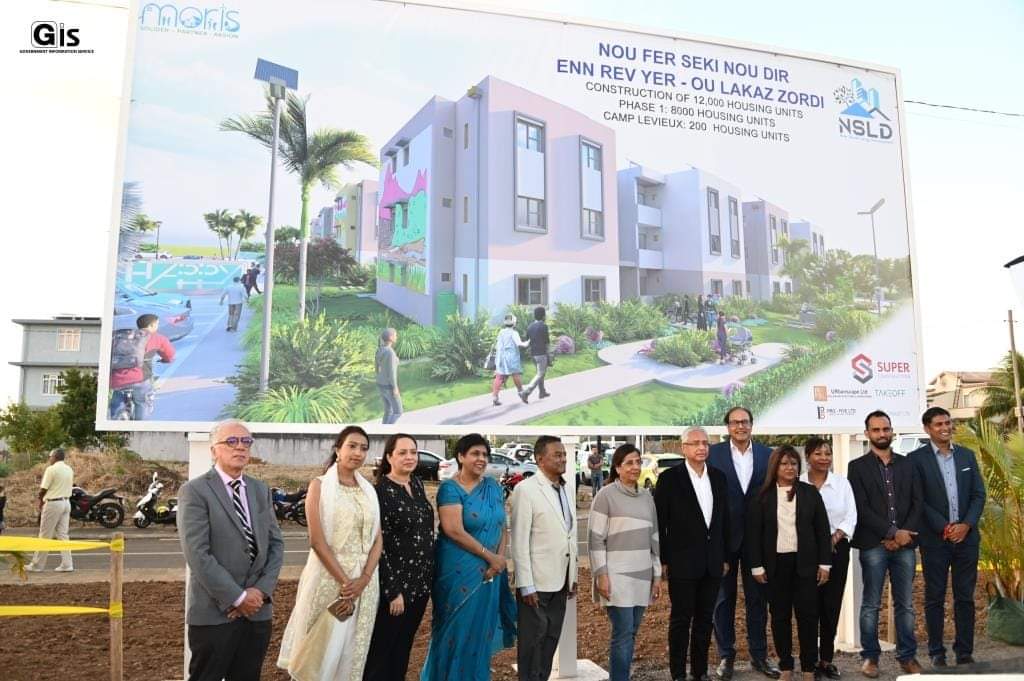 In his address, the Prime Minister highlighted that the 200 NSLD housing units at Camp Levieux will be built on a plot of land of some 10 arpents, to the tune of around Rs 545 million, and are expected to be completed by September 2024. He remarked that due to unforeseen circumstances such as COVID-19, the project is being implemented in two phases as follows: a first phase with the construction of 8 000 housing units; and a second phase consisting of 4 000 units. He also expressed the wish for more than 4 000 housing units to be built during the second phase.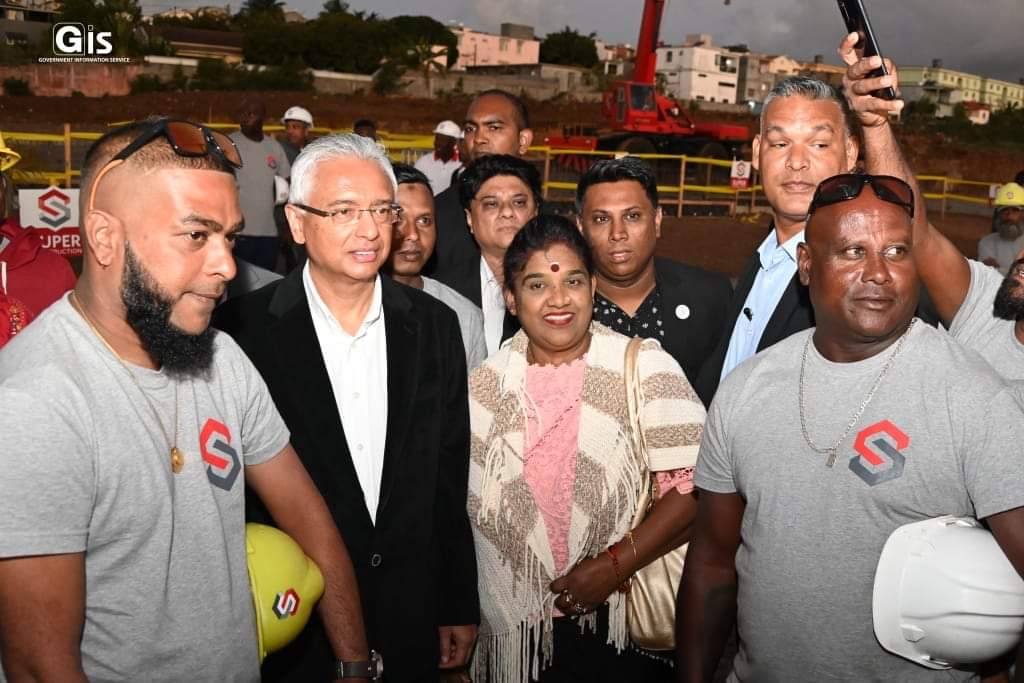 The Prime Minister underscored that, in addition to facilities including green spaces, parking lots, a mini market, drains, a children's playground, a jogging track, and a taxi stand, the project includes several innovative features such as rainwater harvesting, solar energy panels and appropriate waste disposal systems. He, moreover, seized this opportunity to commend the private sector for having agreed to sell some of their land to the Government for the implementation of the project on several sites across the island.
Furthermore, Mr Jugnauth observed that the construction of these housing units will be equitably undertaken in all 20 constituencies. The Government, he reiterated, will cater for two-thirds of the cost for each housing unit and the beneficiary will provide the remaining amount.
As for the Deputy-Prime Minister, he underscored that this is the third laying of foundation stone ceremony being held to date as far as the construction of NSLD housing units is concerned. He recalled that the Government has already acquired 38 sites and that, so far, building permits have been obtained for 33 sites.
Mr Obeegadoo also dwelt on all the processes which the Government has to go through to complete the first phase of the project which consists of building 8,000 housing units. Out of the 200 housing units at Camp Levieux, 10% will be allocated to those citizens on the Social Register of Mauritius, he added.