The 2.2 km health trail, "Parcours de Santé", of the State House at Réduit, has been reopened to the public. In this context, a ceremony was held, today, in the presence of the President of the Republic of Mauritius, Mr Prithvirajsing Roopun, the Prime Minister, Mr Pravind Kumar Jugnauth, several Ministers, Members of the National Assembly, representatives of sports association and other public and private institutions. They all participated in a 6 km walking activity along the health track and in the vicinity of the State House.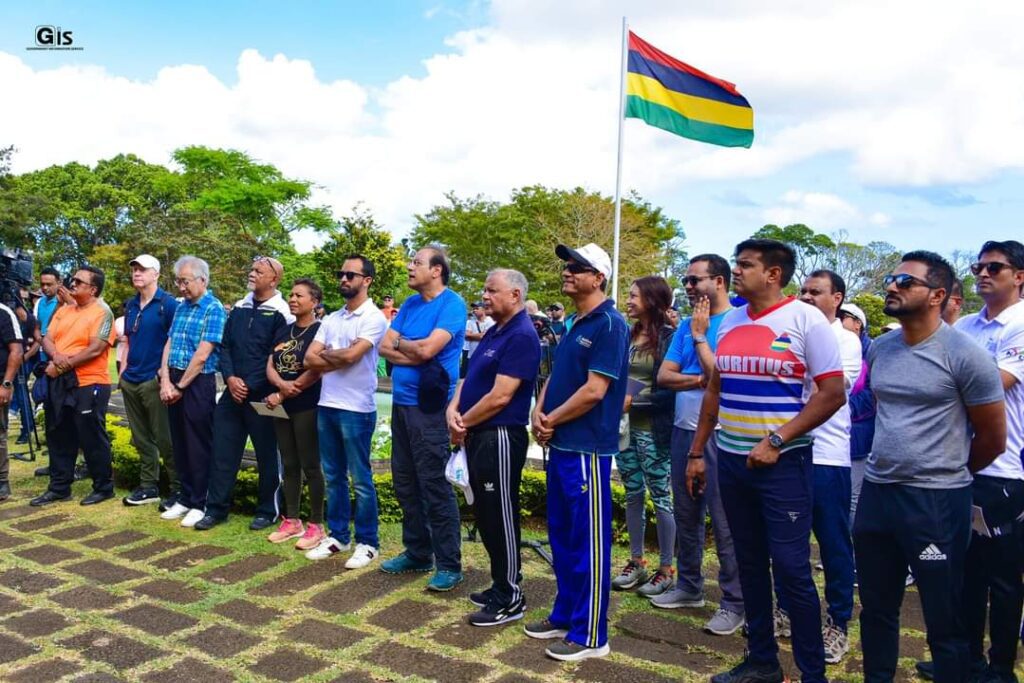 In his address, President Roopun stated that this initiative is in line with Government's aim to encourage the population to practice sports. He recalled that the health track was supposed to be opened earlier in 2020 but could not due to the COVID-19 pandemic and works with regard to the Metro Express project from Rose Hill to Réduit. The health track has been rehabilitated, and is equipped with an open gym, toilet facilities and a parking area.
The President called on the people and staff of institutions in the vicinity as well as the general public to benefit from the health track which will be opened on Saturdays and Sundays from 05 30hrs to 09 00hrs.
Guided visit of the garden of the State House will also be made accessible to the public during the weekdays, he added.